Words that Inspire Us
A satisfied client is the main goal of every custom project we take on. As a professional web development service provider in India, we're trusted by world-class companies across industries and nothing is better than hearing from a client that I get exactly what I have imagined. We would like to share some of their views regarding our efforts which we made for them and give you the glance of our credentials.
TIIT Solutions web specialists totally re-launched my website with new look, which was earlier too old version and very limited. But they made it more modern and added so many advanced functions to give a user-friendly experience. They are the true expert in the world of web development and can do every possible thing with perfection. Thank you and your amazing, top-notch Web Savvy Marketing team for everything you've done for my business website. Choosing to work with you was one of the best decisions I've ever made for my business, and because of your hard work, I am receiving tons of positive feedback. Thanks for your professional attention to detail, it's been an honor and a pleasure every step of the way! The whole team at TIIT Solutions have done a fantastic job for me. Going through a complete website overhaul can be a very difficult process, still, I had high expectations for the visual look and functionality of the website and they met and exceeded all my expectations. We look forward to working with them in the near future on another project. I recommend considering TIIT Solutions for your web development needs. I just wanted to applaud the whole team of TIIT Solutions for their great job to resolve our big problems which at a time become a matter of our failure. Our Google conversions were slowed down the previous month but the team of TIIT Solutions was able to pull our website back on track. If you are looking for a trusted website designer that is reliable assigned your task to them only, trust me you will not regret in future.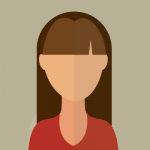 Our experience with TIIT Solutions has been remarkably incredible – they have surpassed our every next to impossible expectations with great quality, whether that is design work, SEO work, and development work. Their hard work, dedication, and commitment to delivering exceptional quality and keeping deadlines have really surpassed our expectations as a client. We are so much satisfied with their services that we would like to handover them our next venture and recommend them to anyone in need. When it comes to Web development, TIIT Solutions is one of the best website development company in India. The whole team always comes with innovation & smart brains which they blend it with their dedication and the output will itself pop-up on the very 1st page of Google. Now I feel the site was much better than my previous disaster one They have always been supportive & the performance is delivered every time. I would like to wish the TIIT team good luck for their future projects and I am sure they will again gonna rock it. The developers of TIIT Solutions are a refreshing breath of fresh air in the world of custom website development. An absolute pleasure to deal with their excellent service. Our results have been very impressive even in just a short space of time and the website, in particular, is proving very beneficial. Once again, many thanks for your help and support throughout the entire process. With a warm pleasure, I love to recommend you for their service to boost your business proficiency.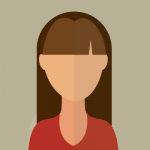 "I have been overjoyed with the fantastic work of TIIT professional SEO content writer team for rewriting the content for my site. It was a pleasure working with them on content development for our website and picked up the threads and the essence we are looking for and put it all together in such a professional and inspiring way! I have been still working with them on my different international content projects and continue to retain customers with their creative flair of influential writing. I am feeling pleasure to recommend their content writing services to you, just go for it without a second thought! The multi-talented web designing team of TIIT Solutions has created an amazing e-commerce website for my business and every task we assigned to them process smoothly from their end whether talking about designing phase, adding products to our shopping cart, and to the grand entry of going "live" among audience every single move just go on splendidly. I still continue to use them for website maintenance and ongoing SEO and there is always a live person to assist me, every time I need them. TIIT Solutions by far the best web development team and love to work with them again! I will definitely refer & recommend your services to others who, like myself, need assistance in the e-commerce division. It's been a feeling of immense satisfaction we have achieved while working with TIIT Solutions this year for SEO. They have lifted a burden from our shoulders with a number of key titles and we really appreciate all the help and support their team has given to us. Highly Recommended…" The output of TIIT Solutions has uplift our business growth to the next level. If they´re working on a project they are very attentive and keep the client's goals and objective of the topmost priority. I would like to thank the whole team to put our dreams to live. Highly recommended. Reach TIIT Solutions to woo your site development and marketing needs. Many thanks for your wonderful team of SEO because of their unconditional efforts we are receiving tons of compliments on the website they built for us. By far, this is the best SEO service provider our company ever deal with. We are so glad to have your team for our company website and look forward to our future collaborations also. Thanks in return will not be enough for all of your appreciation towards our team dedication and efforts. Your words mean a lot to us to stay always ground to earth while delivering our exceptional services to clients. On behalf of TIIT Solutions family best wishes to you all. We would love to stay in touch with you all for our next collaborations!