As an online retailer wanting to improve your mobile SEO, there are two things you need to know.
First, the number of web-pages accessed through mobile devices has already outpaced that of desktop. People now use smartphones to access the web more often than they use desktops.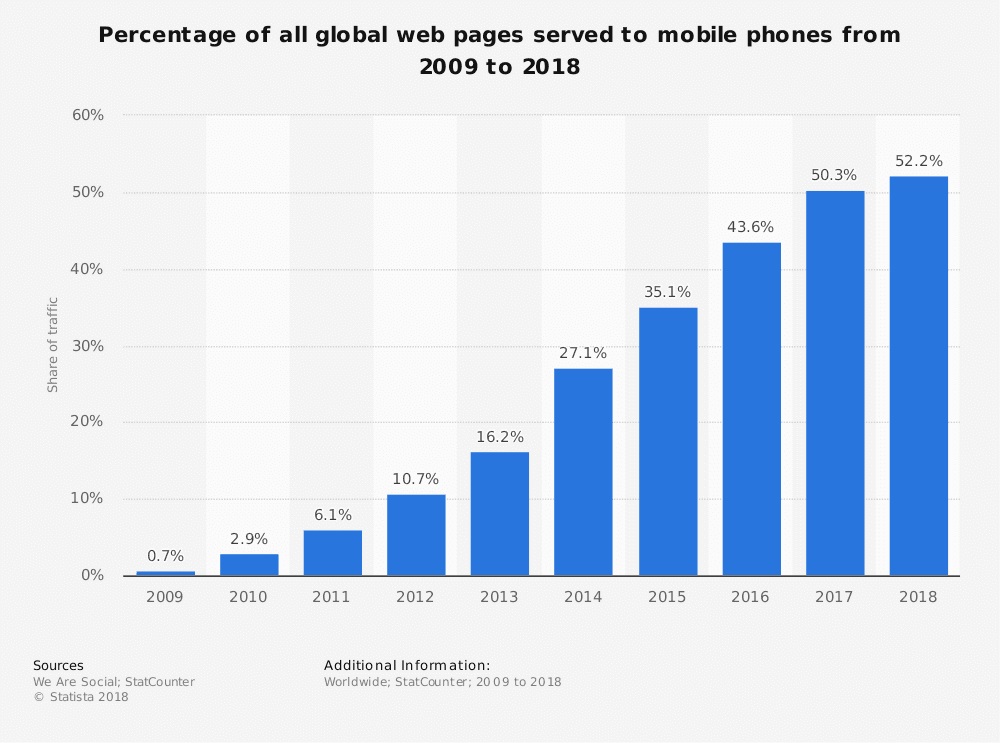 Second, the share of total Ecommerce sales made through mobile devices has steadily been rising over the last several years.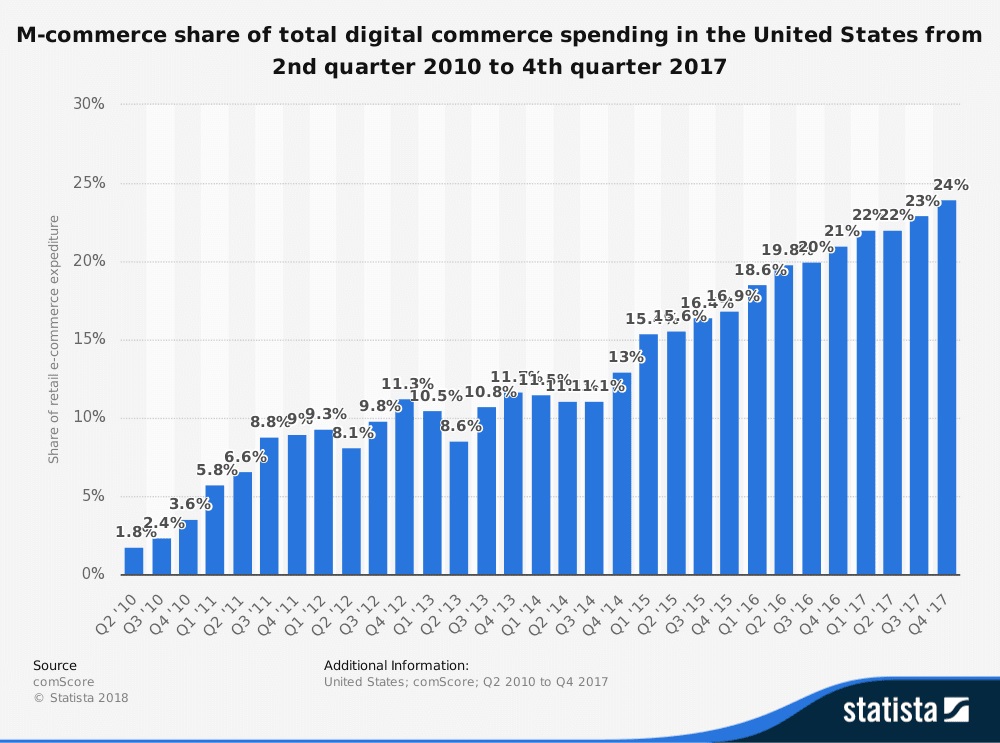 So what does this mean for you?
If your pages, whether they're product listings, content pages or even your homepage, aren't optimized for mobile search, you're putting yourself at a major disadvantage. The same is true for the whole design and architecture of your site.
In this post, we're going to take a look at five practical tips you can use to optimize for mobile marketing. If you already have an SEO strategy, they'll help you improve. If you're just starting out, they'll give you the insights you need to lay a solid foundation. Let's dig in.
First Things First: Is Your Site Design Working for You?
Before we get into the nitty-gritty of improving your mobile site's SEO, there are a few boxes you need to tick in regards to your site's overall design and structure.
In particular, you should ask:
Are your site-wide practices helping or hindering your mobile SEO efforts?
Ensure you build the following elements into your site design and maintenance processes:
● Mobile-responsive site design – Is your site fully mobile-responsive and easy to navigate? Google may penalize you if you haven't already implemented a mobile design. It sounds obvious to say, but you would be amazed at the number of people that overlook the importance of mobile-compatible design.
● Fast page-load times – Are your pages optimized to load quickly? This is a key ranking factor for Google.
● Use of compressed images – Images are crucial for Ecommerce, with multiple high-resolution images displayed on product pages. Ensure they're not needlessly slowing your pages down.
● Well-built link architecture – Does your mobile site effectively distribute "link juice" – the third-party links that Google uses (in part) to determine your rankings – across your whole mobile site.
5 SEO Tips to Boost Rankings and Optimize Your Mobile Search Results
1.Create Mobile-First Content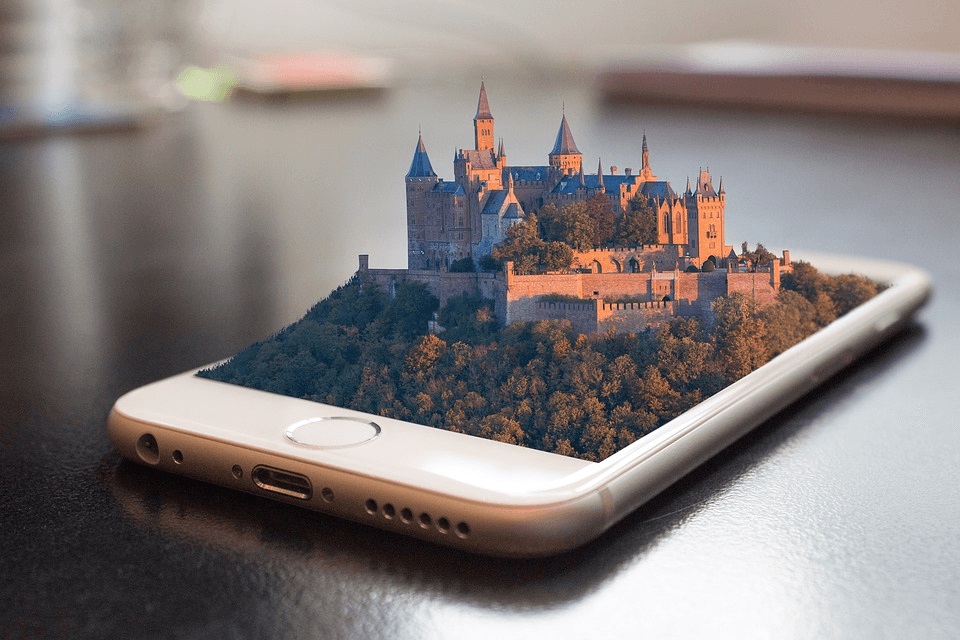 The search terms people enter to find websites on smartphones are often different from those used on desktop. It's worth tailoring your keyword research and content strategy to create content that caters specifically to those keywords that are favored exclusively or largely by mobile-users.
In particular, local content is searched for more often on mobile. If you're not already publishing and optimizing content focused on local terms, then it's worth considering amending your content marketing strategy.
What's more, you should tailor existing content to optimize it for mobile queries, along with desktop ones. This will likely demand a reformulation of your content and keyword research strategies, placing greater emphasis on mobile keyword research. The good news is that optimizing meta titles, keywords and headlines to better meet the demand for mobile-specific terms is a relatively simple matter.
2.Ensure Content Is Easily-Shareable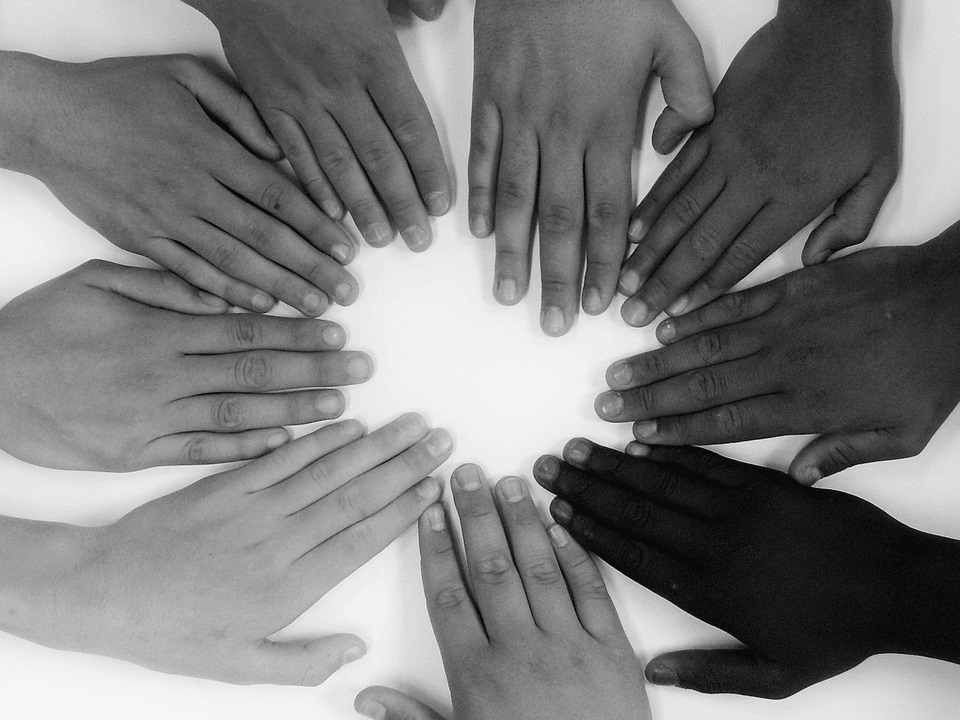 The number of shares a page receives is a key ranking factor. And people love to share on mobile. Some experts have even argued that social will outpace both links and relevancy in terms of the importance placed on them by Google.
Ensure you're encouraging sharing as much as possible by including easily-clickable, visible share buttons on all of your pages, especially product listings. Do share buttons currently fill the width of the page so they can be tapped with one hand? Are they in contrasting colors? Do you include them with the most engaging parts of your content?
Considering the importance of share "signals", it's also worth thinking about how you can make key content more appealing to users of social media sites. The inclusion of interesting images, discounts in the title, and incentives for sharing all options to think about.
If your pages are already getting high amounts of traffic, improving the "shareability" of your content is one of the easiest, quickest ways to get on the good side of the "big G".
3.Optimize Over the Long-Term to Reduce Bounce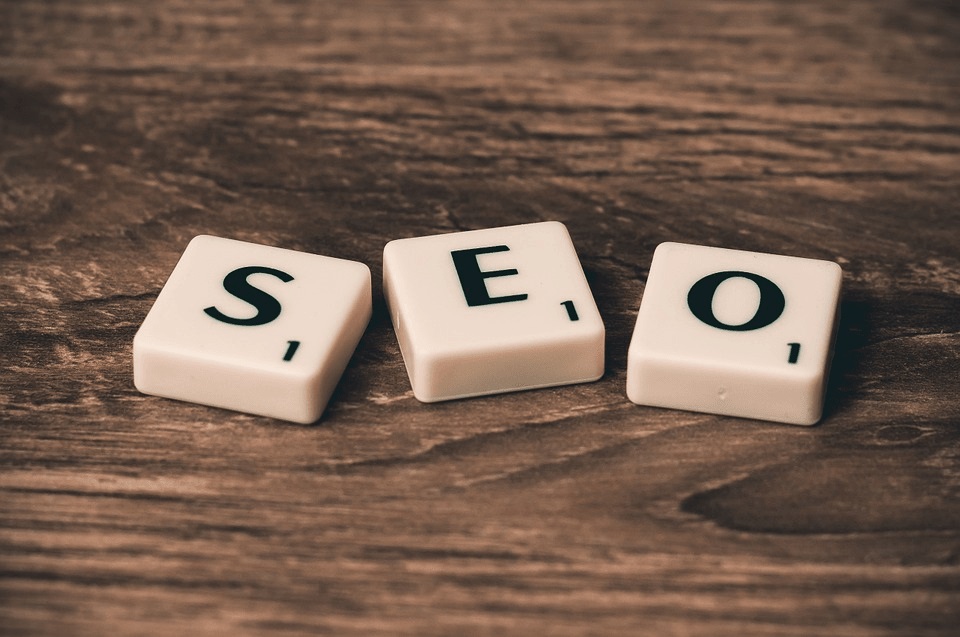 Google looks favorably on sites with low bounce rates and it's clear that user satisfaction is one of the key factors used to determine a site's rankings. So it's crucial to optimize your page design to reduce bounce rates.
But that's not all there is to it.
Retailers often undertake one-off massive site rehauls. And this is a big mistake. Rather than completely revamp your site every few years, it's usually better to commit to a long-term optimization strategy, regularly testing lots of small tweaks.
The key is to consistently and constantly run a large number of split-tests and running with the winners. This will result in far better optimization results over the long-term, with slow but sure reductions in bounce rates and consequent boosts in rankings.
It's difficult to understate the importance of bounce rate. It's arguably one of the most crucial factors for determining the order of first-page results, and the difference between a first and second-place ranking can often be measured in thousands or tens of thousands of visitors.
4.Limit Rich Content Like Images and Videos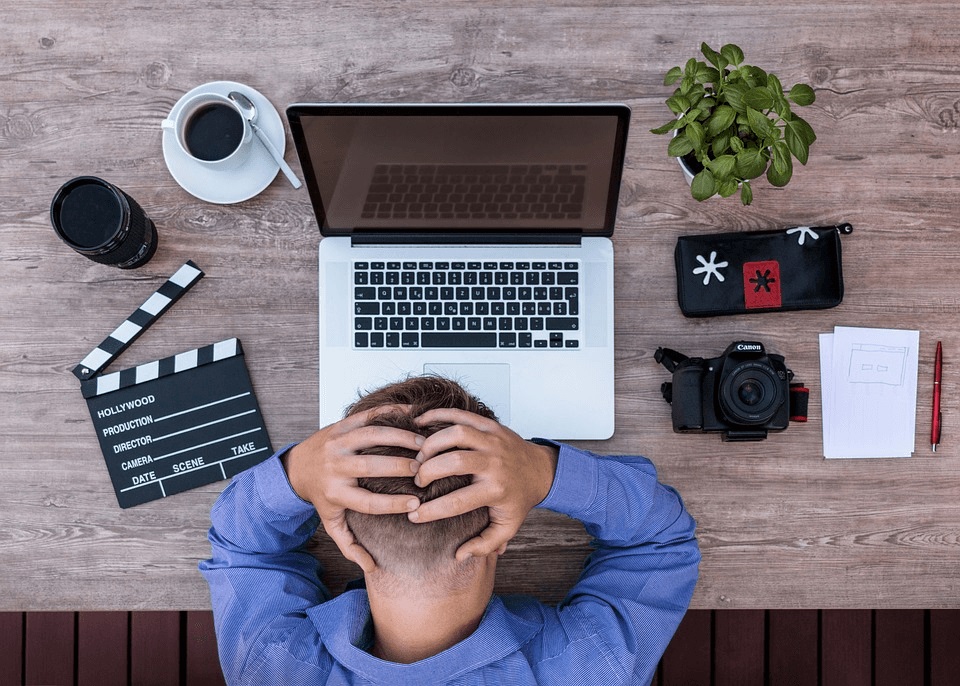 There are a number of reasons to limit the amount of rich content on mobile pages. The issue for online retailers, however, is that media like images, interactive product photographs, and even videos, are all absolutely necessary to boost conversions.
Yet there are downsides when it comes to SEO. Specifically, rich media can negatively affect load times. Improperly used, user engagement, and thus bounce rates, can also take a hit.
So what's the solution?
The key is to make sure you're combating both of these outcomes with good SEO practices. Media like images should always be compressed, properly sized and responsive, without sacrificing on quality. All rich content should also be checked to ensure that it scales properly on mobile. Are infographics, for example, readable on a small screen? Are key product images – such as the soles of shoes – properly formatted for mobile devices?
User experience teams need to approach sites with a view to making mobile work just as well as desktop.
5.Track Mobile and Desktop Rankings, Traffic and Engagement Separately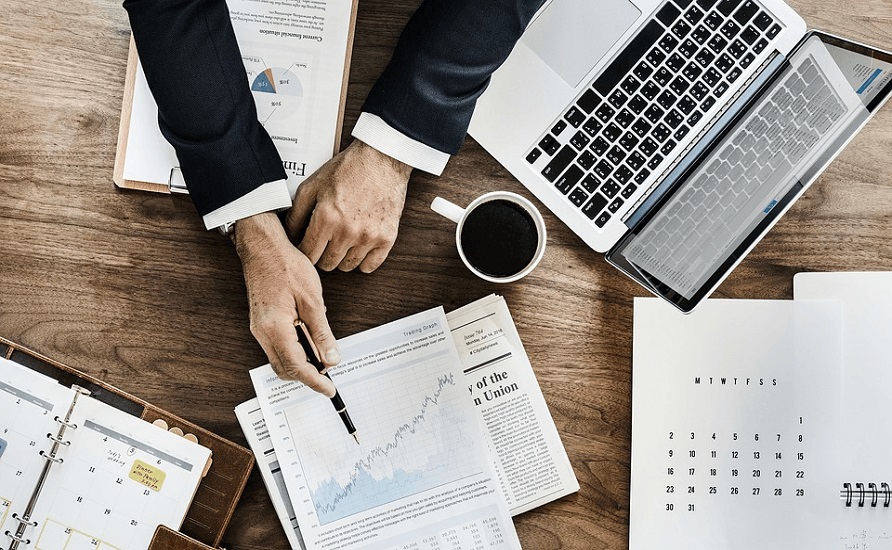 As you move towards a fully-inclusive SEO strategy, it's important to create a clear distinction between your search and mobile processes and tracking.
In particular, you should silo the following:
● Analytics – Are you tracking rankings for both mobile and search separately? Furthermore, are you linking your costs and returns to each separate activity? What is the ROI, for example, of your mobile search traffic compared to desktop traffic?
● Research – As already mentioned, search queries made through mobile devices are often different to those made through desktop, and your research processes – of keywords, competition, and even link opportunities from other sites – should reflect this.
● KPIs (Key Performance Indicators) – It's always worth considering whether your aims are best achieved through a separate set of KPIs, especially if your desktop search strategy is already well ahead of your mobile search one.
By creating a separation, you'll ensure that you have a complete picture of your SEO activities, fully able to link spend and resources to results.
Conclusion
Search engine traffic is valuable. As far as Ecommerce goes, there are few customer acquisition channels that can match it in terms of driving a positive ROI. What's more, once you've secured those top rankings, very little extra work is needed to maintain them.
Don't be put off by the apparent complexity of mobile search optimization. While there are lots of moving parts, and while it can seem like a fast-changing space, implementation is a relatively straightforward process. And the principles of good SEO are more stable than most people imagine.
Now, time to get working on those meta titles!
Never miss a story..!!
Grab the Latest SEO & SMO News, Tips, Updates & Trends..!!
See Our Blogcenter
---
Image Creadit by Maxwell Ridgeway