There are three different types of apps i.e., Native apps, hybrid apps, and web apps. In this article, we have defined all these types and their categories in detail. Let's have a look!
Native apps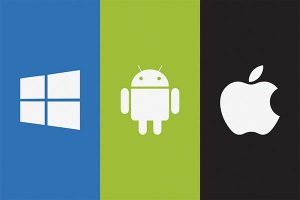 These apps work for the only single mobile operating system. That is why these apps are known as "native" as they can operate for some particular platform. There are some apps that cannot be used on other platforms. Such as the apps that are built foriOS can only be used for iPhone. Similarly, there are other platforms like Android, Windows phone, Symbian, Blackberry etc. Hence, the app that is built for iPhone cannot be used for Windows Phone or Android.
Native apps provide a good user experience. Moreover, these apps also have high performance. For developing these apps, native device User Interface is used. Native apps provide a way to a variety of APIs. These APIs have no limitation on app usage. These applications can be accessed easily from the app store. Moreover, with the help of these apps, you can reach your target customers easily.
However, the cost of these apps is a little higher as compared to the other two types of apps. The reason is that for running the app on other platforms, you need to create the app duplicates. So, a separate support and maintenance are required for different types of apps. Hence, it results in more cost.
Hybrid apps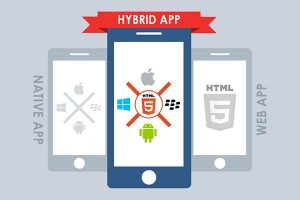 These apps are built using multi-platform web technologies such as HTML5, CSS, and Javascript. These are basically website applications that are masked in a native wrapper. These apps have got advantages and disadvantages of both native and web mobile applications. So, basically, it is a mixture of native and web apps.
These apps have fast speed and are easy to develop as compared to other types of apps. This is the biggest advantage of these apps. These apps require a single code for all platforms so it results in low-cost maintenance. Moreover, the updates are also smooth in this case. In hybrid apps, APIs such as the gyroscope, accelerometer, and geolocation are available.
If we compare the hybrid apps with native apps then hybrid apps are low in overall performance, speed and optimization. As the same code is used on all platforms so some design issues occur and the app does not look same on all devices.
Web apps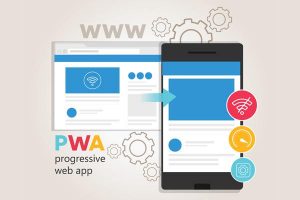 The behavior of these apps is very much similar to native apps. However, a browser is used for running these apps and web apps are usually written in HTML5, JavaScript or CSS. The user is directed to a URL and the "install" option is provided. This is done by simply generating a bookmark to their page.
In this case, a device memory is required by web applications. In web apps, all personal databases are saved on a server, so the users can access the app from any device but there should be a working internet connection. If the connection is poor, then web apps cannot provide a good user experience. However, in web apps, the developers cannot get access to many APIs. This is one of the major drawbacks of web apps. There are few APIs such as geolocation that can work for web apps.
Categories of apps
In Google Play, there are about 33 categories of apps and in Apple's App Store there are 24 app categories. But only 7 app categories have reached more than 3% of users. In this article, we have mentioned some of the app categories. Let's dig in detail.
1- Gaming apps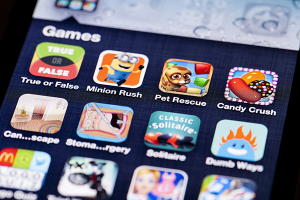 Gaming apps are one of the most popular app categories. More than 24% of the mobile apps lie in this category. Mobile games have always excited the users that is why developers use to spend more time and resources in developing mobile gaming apps. This category provides high user engagement so that is why most of the people prefer to download gaming apps. If we see from developer's point of view then this category is the most profitable one. If you have a mobile app development company then you can generate a lot of profit by creating gaming apps.
2- Business apps
These apps are also known as productive apps. About 10% of the apps in the Play Store are related to business. As the smartphones can now perform many complex activities so the people have started using them for business purposes.
You can perform a lot of daily tasks on smartphones like billing, buying, booking, sending emails, tracking the progress of work etc. Business apps have got many categories like B2B applications, office and personal apps. These apps are used for boosting productivity and minimizing the expenses.
3- Educational apps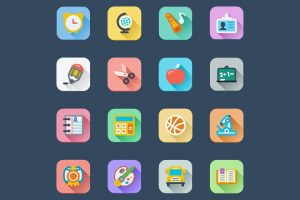 This category contains a lot of mobile apps. This category is on number third which means that our society is supporting education.
There are many educational game apps for kids that can make them learn along with some fun. Moreover, these apps also help the students in self-learning process. Apart from that, there are many apps which help the teachers in improving the teaching methods and educating the students in a better way.
4- Lifestyle apps
It is one of the widest categories that include many apps as it covers a variety of topics. This category contains apps from fashion to shopping and fitness etc. Nowadays, there is a huge demand for these kinds of apps as these apps make daily life tasks easier.
5- Entertainment apps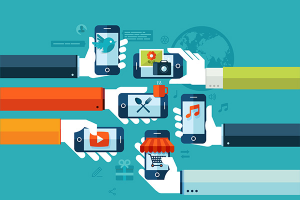 The entertainment apps category contains all those apps that are related to chatting, streaming, watching videos etc. As these apps provide entertainment and relax your mind so these apps are also high in demand. The apps in this category also provide high user engagement like the gaming apps and these apps do not allow you to get bored.
6- Travel apps
As evident from the name of this category; these apps help to make your traveling comfortable and easy. Nowadays, there are many traveling apps that can guide you through the ways which are not well known to you. You can also get translation assistance. So, whenever you are traveling to new places, these apps are a must-have.
There are many other app categories but here we have defined the general ones. If you know any other interesting app category, please share with us in the box below.
Never miss a story..!!
Grab the Latest SEO & SMO News, Tips, Updates & Trends..!!
See Our Blogcenter
---
Want to share your thoughts with our readers? Learn how to become a contributing author