When the world started embracing the internet, many of us got more than what we expected. Students are now able to find answers needed to complete their projects for school. People can now find solutions to solve their problems – from finding the best Italian Restaurant in town to booking their tickets online. Anyone can now have access to education through to e-learning. Even business is gaining momentum and has gone from startup to big brands – all thanks to the internet.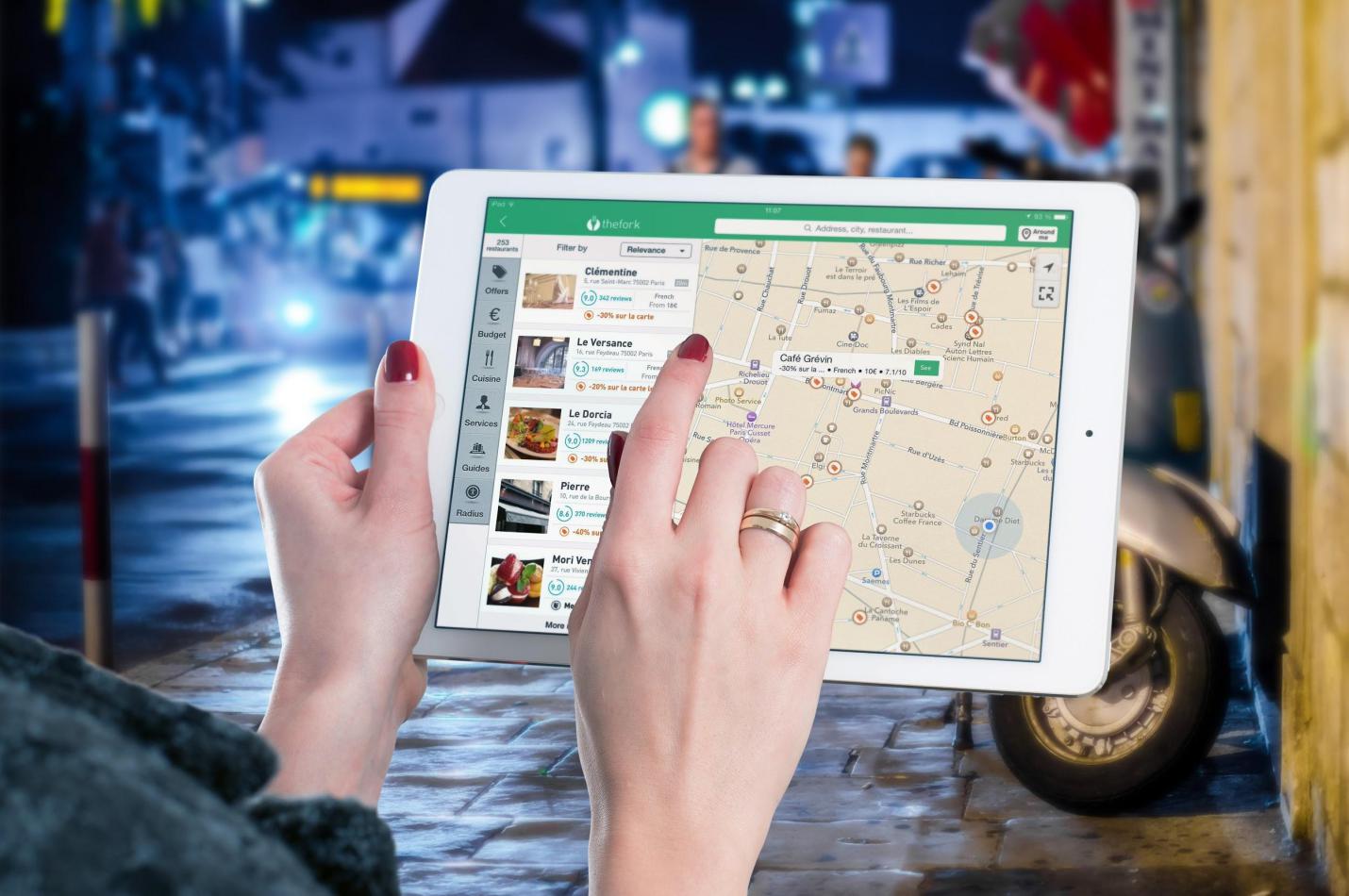 Since a huge number of people rely mostly on the power of the internet, many entrepreneurs realized that this is the perfect platform for marketing and advertising. It has become inevitable for all businesses not to go online. And with Google being the go-to site of most people, one can't help but take advantage of Google and its apps. Today, it is time to know what Google Maps is all about and why every business needs to incorporate this in their digital marketing strategy.
What is Google Maps?
Google Map is a digital map developed by Google that you can use for free. It helps locate, find information and get step-by-step directions to find businesses and more. If you need to search for a product, service or a company, Google Maps can get you there. Unlike traditional maps, it can tell you the exact location and how to go from your current position towards your destination. The great thing about this is one can access Google Maps using your gadgets anywhere as long you have an internet connection. Also, it is relatively easy to use and navigate anytime, anywhere.
Why Use Google Maps as a Marketing Tool?
Any digital marketer can agree that Google Maps is one incredible marketing tool. Why? By listing your business at Google Maps, you make your customers, partners and potential clients find you easily. Whether you're an entrepreneur who just started his startup company or if you already have a prominent name in the industry, it doesn't really matter. If they can find your business in Google Maps, you increase your online presence and convert the traffic into revenue.
Whether your business only caters locally, or if you've gone full blast and have international clients now, you'll need Google Maps Marketing as a marketing strategy. Most experts will agree that organic searches make up the most of a company's digital marketing revenue. If you wish to be one of those to enjoy the perks that comes with search marketing, you'll need an excellent Google Maps Search Engine Optimization (SEO) strategy to make this a reality. With your business having a good ranking on Search Engine Results Page, you can expect a boost in traffic and profit.
Every business needs a good Google Map Marketing strategy, and there are many reasons why – and here are some worth mentioning.
1. Builds Brand Visibility and Trust
Brand visibility and confidence are essential for every business. One can achieve this by creating a professional looking website with all the critical site designs, social media pages dedicated to your company, email marketing techniques and other digital marketing strategies. By listing and claiming your business on Google Maps, you're giving your customers and potential clients the ability to put a face on your business name. They can see where you are located and get a street view if you put in actual photos if your business. The key to building visibility and trust is not by telling them to trust your brand, but by showing them, you're real.
2. Helps Users With Their Research Process
Researching before making transactions are an excellent way to check if a business is legit, reliable and worth it. Consumers are now doing their due research before visiting a store, in availing their goods or paying for their services. They are not only looking at the things they can buy out of a business and if they have excellent reviews and customer service. One will want to see what the store looks like before visiting it and possibly see how it looks inside and out.
3. Establish Better Customer Relations
Giving out your location, contact details and a peak on how great your business is with the use of star ratings creates a better connection with your customers. By giving them something to see and believe in, it tells them you're legit, and it is worth bringing their business over. If one can create a good relationship with customers and internet users who are looking for a company that caters what they need before even visiting your store, you can already gain their trust and prevent them from looking anywhere else.
4. Access your Target Audience With Ease
The Street View in Google Maps allows your customers to take a virtual peak on your platform. Since anyone has access to this feature, internet users who actually click on your business will have the opportunity to check where they are putting their money into. Not only that – you also get organic clicks and customers as only those who need your goods and services will click on your google map listing.
5. Promotes Passive Marketing
People nowadays are fond of taking pictures not only as souvenirs but as a form of documentation of their experiences with your business. For example, a customer came to your shop and had some great things to say about the product, the crew, the store, and the overall customer experience. If they take pictures of your business and post it on your Google's street view, you get an organic and legit rave review. This will serve as a word-of-mouth recommendation which internet users can even verify. This can aid in the research process, making people click on your business in G-Maps and convert them into customers.
6. Google Places for Business
When you list and claim your business in Google Maps, you can take advantage of Google Places for Business. This feature is much like a business directory online that any company can get you on top of the SERP. In a nutshell, Google Places for Business plays a huge role when it comes to SEO. How? It's not because you have a fantastic website, personalized content or even an optimized social media marketing. You get a boost of sales and revenue just because you're on Google Places for Business or Google Maps.
What Are The Things One Needs To Know About Google Maps?
We already know that Google Maps can help your customers find your business. This helps people navigate their way towards your physical location. They can even find satellite imagery, street views, street maps, and also check real-time traffic conditions going to and fro their destination. However, there are still a lot more to learn to make your Google Marketing worth it.
1. The Local Pack
When you use a local query, Google will prompt your device to use your current location. They will use it to find places or business near your location. If you search for local queries like a business that offer services like organic blogger outreach near New York from another area, you will be given the entire city instead as a reference.
The Local Pack has an area map that highlights the top 3 physical locations indicated by big red pins. The three will have contact details like business name, physical address, contact numbers, websites and star ratings. There are other extra locations featured but without names or contact details.
2. The Promoted Pin
Promoted pins are purple branded pins. Because of the distinctive color of these ad labels, promoted pins stand out from the rest of the other pins. By getting promoted pins for your business, you can offer special promotions to entice clients to click on your business. You get to drive more sales by providing sales discounts or deals depending on the season or holiday.
3. Local Search Ads
Advertising can get your business ahead of your competitors. When it comes to Google Maps, Local Search Ads are what you need to reach more customers. Whether your clients are using a computer to search for your business or are on their mobile, local search ads can increase your visibility online.
You can find the local search ads at the top of every search results when using a mobile device. You can tap on the ad itself to find more information. One can use call button or even drive to your destination by getting directions from your phone or tablet. All you need it to access Google Maps on your browser or install the mobile app for easy access.
For those searching using computers, the web version also displays the Local Search Ad on top of the results page. When you click on an ad result, additional details will appear like business hours, star rating and contact details. If you manage to get your business in the top 3 local search ads, you'll gain more traffic and customers. The best thing is you only need to pay AdWords for every action your users make.
All of these are just a quick glimpse of what Google Maps is all about. With all the benefits one can get from Google Maps Marketing, it's no wonder why smart entrepreneurs and digital marketers are making sure their business is visible, listed and promoted in this platform. Get ahead of your competitors and plan your Google Maps Marketing strategy now.
Never miss a story..!!
Grab the Latest SEO & SMO News, Tips, Updates & Trends..!!
See Our Blogcenter
---
Want to share your thoughts with our readers? Learn how to become a contributing author
Photo By Anna Pascale