Do you want to increase the audience traffic on your website? Want more people to subscribe to your blogs? Then you must make smart efforts for it. One of the prime challenges that content marketing teams and bloggers encounter these days is creating such type of content that is user friendly and is easily optimized on search engines. Just like you integrate essential elements for content marketing, you need to create content that is appealing to the viewers, as well as it has the highest ranking on the search engine.
Around 70% of the marketing associates considers that the most effective tool for digital marketing is SEO. The content quality and originality are given utmost importance for engaging users on the website. But to reach your targeted audience, you need SEO. Is SEO a new term for you? Here is what you need to know about it.
What is SEO? How can It be used?
SEO, an abbreviation of Search Engine Optimization, is a technique used to grab the attention of potential users towards a site through an organic ranking of search engines. It can be integrated into your business by designing quality content, developing backlinks, and optimizing the content using keywords. The key purpose of SEO is to enhance the ranking of your website in the non-paid section as well as get the free traffic for your website by specific keywords.
To integrate SEO in your website articles and blogs, you need to cover some essential elements to make it user friendly. In order to make your online business successful and increase the followers, you need to optimize your content such that it quickly reaches the targeted audience.
9 Effective bits of Advice for Creating An SEO & User-Friendly Content
There are a lot of concepts and foresight that are involved in creating strong SEO content. But here we are some of the useful tips with you to make your website content user friendly that ranks well in the search engine.
1. Keyword Search
The website developers nowadays don't give much importance to keywords. Still, they are helpful in providing an overview of the topic. Key searching before you create your content is immensely useful as it will generate traffic through keyword searches. It also helps viewers to opt for the most interesting articles or blogs.
The keyword must be added in the right balance as stuffing can lead to negative results. Add keywords in your content with the correct density that maintains the quality of the content. The first step is to identify what kind of keywords are mostly searched by people in a specific niche. You can make use of Google AdWords to help you analyze the most searched keywords.  Think like customers when you are making a list. You can even use keyword planner that will help you in keyword research and selecting the right terms. For example, you have a clothing website, then enter a phrase related to your services or products. You will get the suggested keyword, as shown below.
Image: source
Google AdWords will also give insights on how many times certain keywords are used.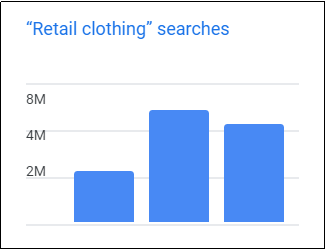 Image: source
Once you make a list of keywords, you can use them for your content.
2. Authentic and Original Content
Originality and uniqueness is the element that will make your content eminent among the users. Originality in your content does not mean that you always have to bring something new that wasn't shared before. Your words, your ideas must be unique even though the concept is the same. You must not copy content from other sites and share it on your page as it has a bad impact on the audience.
Google is efficient in recognizing the copied content, and if your content is duplicated, the website will never be able to achieve higher ranks on search engines.  The more you are able to create authentic and engaging content; viewers will visit your page and share it with other users as well. You can make use of Copyscape to check the originality of your content.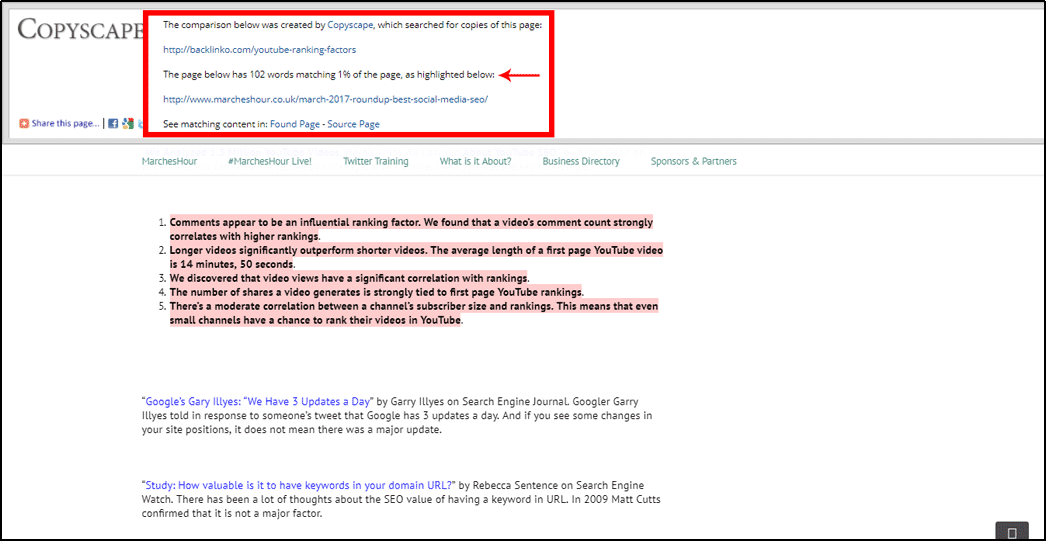 Image: source
 3. Well-structured Write-ups
Always focus on creating well-structured content if you want readers to come back to your website. Before creating an article, it must be divided into small headings with heading styles to make it look significant and meaningful. Work on each heading separately and write in such a way that would engage your audience.
Also, you must focus on the concluding part of your article and end it in such a way that it would compel the readers to immediately subscribe to the email list of use the service that the website is providing. An excellent example of well-structured content is professional websites like MHR writer that is offering online content solutions. Their content is structured in a proper manner that convinces the viewer to place their order immediately. The facilities and the catchy headings they use directly persuade the viewer to try their services.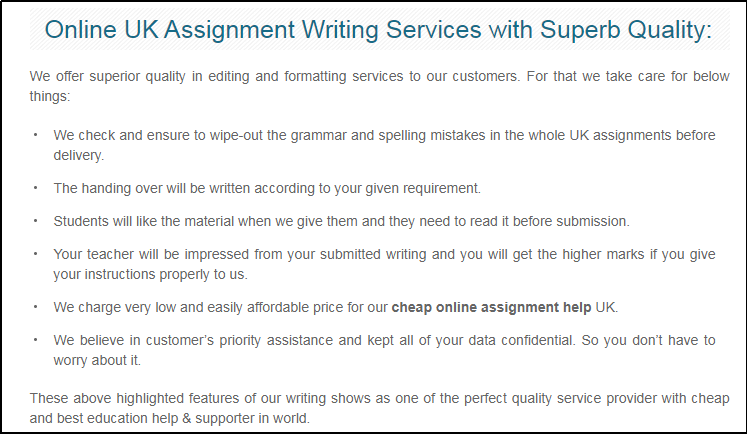 Image: source
4. Title Optimization
Title optimization means to set a 55-60 characters long title that can easily be displayed by Google on SERP. The title of your written content plays a significant role in making it user friendly. The first thing noticed by the viewers is your content's title. Try to make it attractive by using power words. You can even add keywords to appear in the search results quickly.

Image: source
5. Simplified Language
Identify your targeted audience and set the tone of your content accordingly. Try to use simplified language that is easily readable rather than including heavy vocabulary words that are difficult to interpret. Make sure you write short and meaningful sentences with no grammatical errors.
Also, keep the length of the paragraphs short as most of the readers don't like to spend much time reading long paragraphs. It even diminishes their interest in the content. Try to build coherence in your articles and make use of bullet points to make it readable for the users.
6. Concentrate on the User
Before writing any blog or article, you must keep your audience in your mind. To make your content SEO friendly, you must search for keywords by knowing your viewers. Try to look at what your users are expecting from you and create such content that answers their needs. Moreover, pay attention to your targeted users, site and content, and work towards increasing user experience. This will aid in raising your website rank.
7. Image Optimization
Images are a vital element in involving your audience on your website. Individuals are more likely to get attracted to a site that has catchy images. Try to add pictures with ALT tags as it can enhance the user as well as search crawler experience. Ensure that they are not too large as it slows down the loading time affecting the SEO. You can even use online tools to compress the images. You must use high-quality images with the best file types such as JPG or PNG. Read more about increasing the visibility of your website through SEO.

Image: source
8. Integrating External and Internal Links
Another significant tip to rank your content in the search engine is by providing backup links. A good write up tends to have more backup links, both internal and external. Adding outbounds, also called external links, represent that you possess good knowledge about your niche and use further resources that support your content. The effective practice is to link highly rated sites in your content as they have greater credibility. IT company Malaysia is an example of an external link, where the reader will be directed to another website to gain more insights on IT companies.

Image: source
Similarly, another type of link is internal links that demonstrate your authority in a specific field. Internal linking helps in providing additional values to your posts, making it feasible for the search engine to comprehend the main topics. Make sure to keep the balance of internal and external links as disproportionate linking will lead to negative results, in the below given an example, the word "business strategy" links to another blog on the same website.

Image: source
9. SEO Friendly URL
Another significant element of SEO is well-designed URLs as they are essential for achieving good ranking on search engines. They enhance the user experience and are easy to share with other people. You must try to add the keyword in your URL and keep it short (approx. 60 characters). Keep it simple, relevant, and short, as well as use hyphens and avoid using stop words. Here is an example of an SEO friendly URL.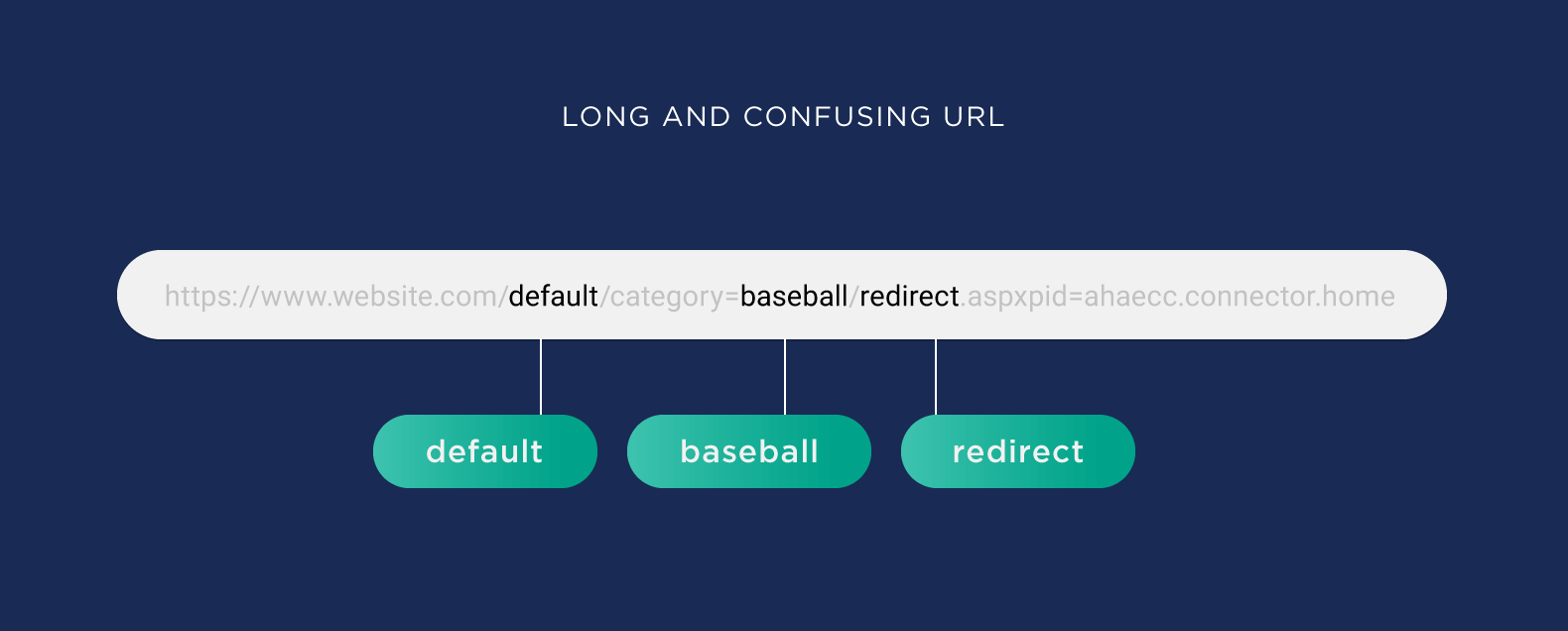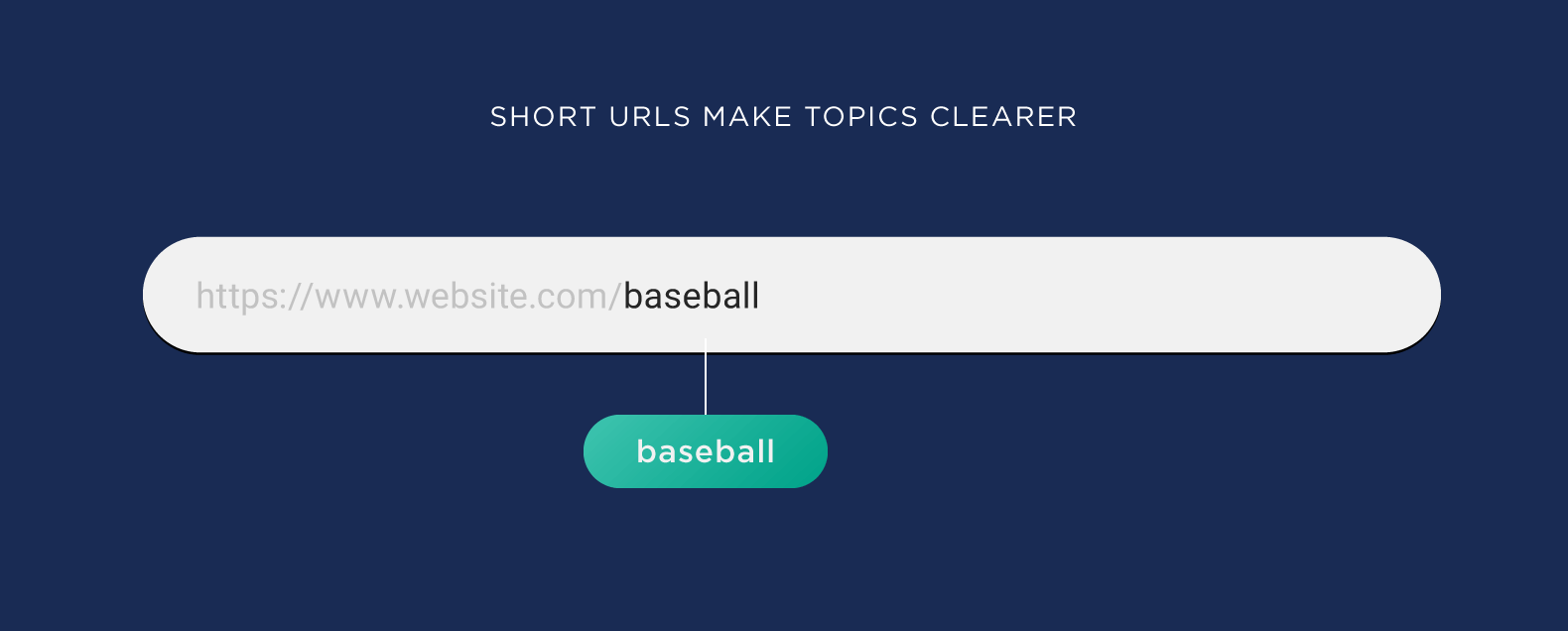 Image: source
Conclusion
It will take you some time to make your content user friendly and implement these ideas and tips, but it will be very beneficial for your website. Work smartly until you achieve the highest rank on the search engine.
Never miss a story..!!
Grab the Latest SEO & SMO News, Tips, Updates & Trends..!!
See Our Blogcenter
---
Want to share your thoughts with our readers? Learn how to become a contributing author